Welcome to International Steel Span
®

Buildings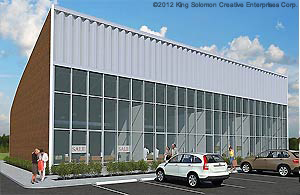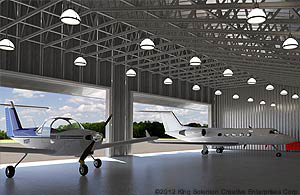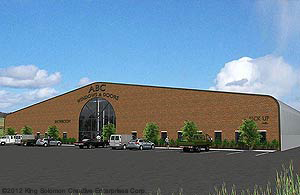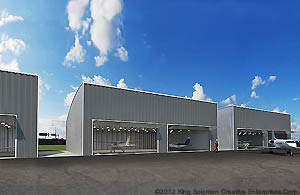 International Steel Span® is the world's leading steel building manufacturer of truss-less pre-engineered, easy to assemble steel buildings. We are the original steel building pioneers - all others in the industry are imitators! We invite you to visit our plant in McKees Rocks, Pennsylvania, USA. Our plant is one of the most sophisticated steel building manufacturing plants in the world, using state-of-the-art machinery and robotics to maintain the highest standards of quality control.
What Makes International Steel Span Number One?  International Steel Span is serious about quality and customer service. We supply a superior technological product with respect for our workers and the environment. International Steel Span's goal has always been 100% customer satisfaction, while constantly looking for ways to improve our buildings. International Steel Span steel buildings offer superb value and cost savings compared to similar products used for building structures worldwide.
International Steel Span is now available for technology transfer and partnership agreements for non-U.S. companies interested in steel building manufacture. Working together with The Export-Import Bank of the United States (Ex-Im Bank), International Steel Span is making available attractive medium-term dollar financing to non-U.S. buyers of world-class International Steel Span pre-engineered steel building equipment and systems. All kinds of International Steel Span equipment and systems are eligible. Loan amounts are from $350,000 and up with financing of 100% of U.S. content of equipment and/or services with terms of up to five years and longer. Principal and interest are repaid in semi-annual installments. Please note that all loans are subject to the approval of the Ex-Im Bank, ISS, and its Bank. The loan terms and conditions may change.
ECOLOGICALLY FRIENDLY AND SUSTAINABLE
International Steel Span steel buildings are precision engineered to meet the European Building Code as well as the German DIN-Norm. All of our component parts are precision manufactured to exceed industry standards. Every International Steel Span building is designed and tested to the highest standard of quality and is engineered to withstand the most severe weather conditions, including heavy snows, high winds, earthquakes and even hurricanes. In addition, International Steel Span steel buildings are ecologically friendly and are highly sustainable products.
DO-IT-YOURSELF
International Steel Span steel buildings are do-it-yourself, consisting of one universal nut and bolt for all building connections and only three primary component parts. We specialize in high quality, 100% made in the USA steel buildings, manufactured with hi-tensile, commercially coated Galvalume steel, the highest quality, heaviest gauge commercial U.S. steel available in the world and backed by a 25-year rust-through warranty from steel mills.
DISTINCT MARKET SECTORS
Our buildings serve distinct market sectors and applications throughout the world. Prefabricated steel buildings are extremely popular in agriculture where they are used for grain storage, livestock shelters and farm equipment. Other uses include light manufacturing, warehousing and operations distribution. International Steel Span buildings serve as aircraft hangars for small airplane storage. Residential uses are also very popular, including workshops, automobile and recreational vehicle storage.
FEATURES AND BENEFITS
25-year 6-month rust through perforation warranty backed by U.S. steel mills
Designed by the best engineering professionals in the United States
Precision-made, precision-manufactured
Remarkably affordable
Voted superior to similar style buildings
Made only from the highest quality, heaviest gauge U.S. commercial steel available
Simple bolt-together construction
Easily expandable to any length
Completely maintenance free
Fire and vermin resistant
Computer aided design and manufacture
Every building custom made to customer specifications
Friendly and highly skilled customer service personnel
World's most durable truss-less building
Designed to withstand harshest weather conditions on earth, including heavy snow, high winds, earthquakes and hurricanes
Manufactured exclusively in the United States
Maximum usable space for minimum financial investment
Highly versatile, perfect for virtually any commercial, industrial, farm, or residential application
Green, energy efficient, environmentally responsible